In
blog
| posted by: fintankelly
HI Buddies,
I came across this article / list on Families on the Go Website and thought it was really useful; so thought it would be great to share with you. Some of the suggestions are for younger children but still it might help and we always like to share
By the Editors at FamiliesGo!
There's no such thing as traveling light when you travel with kids. So we value anything that allows us to carry less, carry smaller, carry lighter or that keeps the kids comfortable longer. Here are 10 products (and 1 service) that get get high marks for cleverness in our book. Let us know what you think.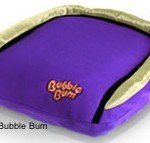 1. Bubble Bum's inflatable booster seat is as portable as a booster seat can possibly be—and comes in two colors.
2. The first time we saw a Trunki suitcase from Melissa & Doug at the airport we knew we had to have it. Kids can pull it by themselves or ride on top. Pack clothes for a weekend trip or enough activities for a long flight or car trip.
3. The FlyeBaby infant hammock for airplanes is one of those baby items you use for only a short time, but while you need it, it's a lifesaver. In addition to providing a place to eat, sleep or play on a play, it attaches it to a chair for an improvised high chair.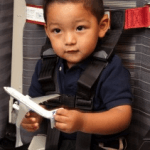 4. It was a sad day when Tiny Traveler outgrew her CARES harness. A simple strap that's small enough to toss in your purse, it turns an airplane belt into a 5-point harness, eliminating the need to lug a car seat onboard for your toddler.
5. The Lay-n-Go toy tote comes in two sizes: the small one is ideal for bringing lose pieces like Legos or Doll accessories on a plane or to restaurants. The big one is ideal for the beach, Grandma's or a vacation house. Throw a bunch of toys into it and open it up to create a clean play space.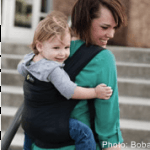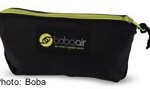 6. The nylon BobaAir might not be quite as padded and cushy as other soft carriers but it's easy to clean, weighs less than a pound and folds up into a tiny storage bag. For traveling with a small child it's pretty darn handy.
7. If you like a carrier with a frame, the KoKoPax carrier has some handy features for travel. It folds up flat enough to fit in a carry on or even the right tote bag. And a kickstand makes it easy to put on even when you are traveling as a solo parent.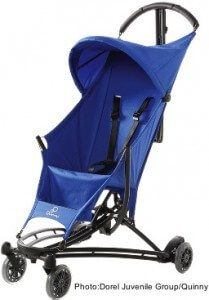 8. As city moms, we've always admired Quinny strollers for their clever compact designs. The Yezz takes clever a step further by collapsing into a bundle compact enough to carry over your shoulder. (And, we're giving one away!)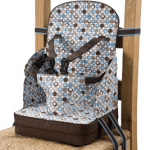 9. We have yet to find the ideal portable high chair but this booster seat from A Parent Company comes close. It attaches to almost any chair, wipes clean and folds down to fit in its own carry case.
10. We love versatility. Natural mat is meant to be a clean, organic mat you can lay on top of whatever strange crib or playard you wind up using while traveling. But it can also be a comfy place to nap on the go, or a clean place to plop a baby down on the grass or floor.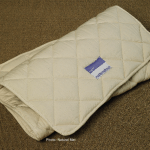 Bonus tip: AAA membership: It might not be actual gear, but I highly recommend it for family travel, even if you don't own a car. Membership gets you a free car seat and other discounts from Hertz, as well as discounts on hotels rooms, activities and attractions. Then there are the handy maps and trip planning services (oh yeah, and roadside assistance).